We can Fit any product, sort out technical faults and provide habitation servicing.
---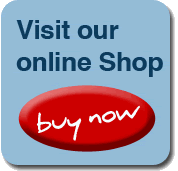 ---
INFORMATION
GIFT VOUCHERS
HELP & ADVICE
TESTIMONIALS
T&C's
---
SEE US AT FEBRUARY & OCTOBER NEC SHOWS

Buy securely online

Leisure Equipment Specialist

Interior Equipment & Spare Parts Online Shop

Click on the coloured band below to download a PDF of this catalogue section

CBE CONTROL PANELS

CONSUMER UNITS

BATTERY CHARGERS

VOLTAGE GUAGES

TEMPERATURE GUAGES

TANK LEVEL GUAGES

SWITCHES

SOCKETS

FRAMES/CORNICES

FUSE BOXES

FUSES

AGM BATTERIES

AVTEX LCD TV'S

PERFECT POWER INVERTERS

FUSES RESETTABLE

DROPPER CONVERTERS

INVERTERS

SOLAR PANELS

RELAYS

BATTERY BOXES

SINGLE CORE CABLE

CABLE CONNECTORS

LIGHTER SOCKETS

MULTIMETER

OSCILLATING FANS

AERIALS TV

SATELLITE SYSTEM

SINE POWER INVERTERS

HAIR DRYER 12V

IRON 12V

HONDA GENERATORS

MAINS INPUT LEAD

MAINS INPUT SOCKETS

MAINS OUTLET SOCKET

CHARGE CONTROLLER

GAS ALARMS

CO ALARMS

WATER LEVEL INDICATORS

REVERSING CAMERA

WAECO CONVERTER CHARGERS 24V DC TO 12V DC

Dometic Waeco Perfect Power Voltage Converter


In these units the input voltage is electrically isolated from the output voltage to compensate for under and over voltage on the input side.
Due to this feature, the voltage converters meet the highest demands for voltage stability and operating safety. This makes them ideal for sensitive appliances or use in safety-conscious areas e.g. hazardous goods transport.
PerfectPower voltage converters have an electronically regulated output voltage, to which they owe their extra function as a high-quality IU charger. Moreover, several converts can be used in parallel.


DDCDC20 Waeco Perfect Power Voltage Converter 24 volt - 12 volt, 20 amp

DDCDC40 Waeco Perfect Power Voltage Converter 24 volt - 12 volt, 40 amp

C.A.K. Tanks Water Systems

We have specialised for over 40 years in the manufacture & supply of water storage systems for original equipment and aftermarket installation.


We developed the first plastic water storage tanks for Caravans, Motor-Homes and Marine applications, with our own revolutionary designs and patented C.A.K Tanks Anti-Surge Baffles.

Years of continuous design, development and manufacture have formulated the renowned quality and reliability of C.A.K. Tanks Water Storage Systems.


Our vast range of solutions & superior technical knowledge has enabled us to develop our ever expanding range of water systems making C.A.K. TANKS THE COMPLETE WATER SYSTEMS SPECIALIST

Leisure Equipment Specialist

Interior Equipment & Spare Parts

To complement our water systems expertise we also have extensive stocks of :- Water pumps, Taps, Showers, Fittings, Hose, Air and Water Heaters, Vents, Webasto Heating systems, LED Internal and external lighting, SMEV high quality kitchen appliances, CBE high specification Electrical control and charging systems, Thetford Cassette, C200, C250, C400, Porta Potti, Galaxy, Starlite, Mk IV, MK V, Electra Magic and American Toilet Range, Thetford Chemicals and Maintenance products, Vitrifrigo DC Compressor Freezers & Refrigerators, Dometic & Thetford Gas 3 way Refrigerators, Air Conditioning, Bathroom Sinks, Cabinets & Shower Trays, Table legs, Catches Locks, Furniture Fittings, Seat swivels, Seitz Heki Rooflights, SmartliteTM Interior Lighting Range, Boat and Caravan Mains Electric Water Heaters, Reversing Cameras, Bunk ladders, Internal cab window Thermal ScreensTM, Bilge and Macerator pumps, Cassette Blinds, Hatches, Doors, Roof vents, Cassette Blinds, Stabilising Jacks and many more items too numerous to list.

C.A.K TANKS THE PREMIER SOURCE FOR ESSENTIAL MOTORHOME, CARAVAN & MARINE EQUIPMENT.

Leisure Equipment Specialist

Interior Equipment & Spare Parts

THE COMPLETE WATER SYSTEMS AND INTERIOR EQUIPMENT SPECIALIST

E & OE All Trademarks acknowledged. All prices are correct at time of going to press and are inclusive of VAT. All prices are subject to change without notice. All prices are quoted in Sterling. All offers are subject to availability. Please note that carriage charges are based on the Mainland UK only with some postcode exceptions.
Contact Us
Fax
0844 414 2425
Phone
0844 414 2324
01926 854271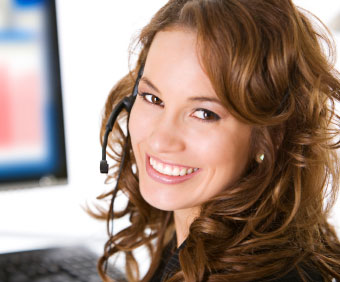 ---

Member
National Caravan Council
---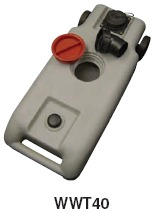 Visit our charity Support Sri Lanka Foundation