SEE US AT FEBRUARY & OCTOBER NEC SHOWS
Buy securely online
Leisure Equipment Specialist
Interior Equipment & Spare Parts Online Shop
Click on the coloured band below to download a PDF of this catalogue section
BUNK LADDERS

BUNK SAFETY NETS

GARAGE FIXING RAIL

ALARM PADLOCK

SEITZ WINDOWS

PET SEAT COVER

SECURITY CHAINS

LUGGAGE STRAPS

HEATED BLANKET

DOOR CURTAINS

MIRROR TILES

LUGGAGE NETS

BLINDS & FLY SCREENS

WINDOW WASHING RACK

ELECTRIC TABLE SUPPORT

CURTAIN RAILS & FITTINGS
SEITZ S4 WINDOW SYSTEM
Available in a large range of sizes, S4 is supplied as a complete kit of window and integrated Blind
system, all in one box. The Seitz S4 is the window of choice by many motorhome and camper
manufacturers throughout Europe. Easy installation and long life span are guaranteed: Outer and
inner frame are simply screwed together from inside, clamping the window to the vehicle wall, for a
lasting and continuous seal. For wall thicknesses 26 to 41mm (requires trimming of inner frame) Outer
Black RAL9005 frame with Grey tinted acrylic double glazed pane. Inner frame is cream-white
RAL9001. Blind material is white to the interior with a thermally reflective silver aluminised coating to
the outside. Fly net is white with no pattern. High quality windows Highly recommended by CAK.
S4 Top Hinged window has telescopic side arms for easy ventilation with integrated roller blind and
fly net to the inside. Safety catches prevent window from being opened from outside.
S4 Sliding window is installed with the fixed half pane to the rear of the aperture (based on driving
direction) and the sliding pane to the front.
Seitz S4 windows in the full range of all sizes are available manufactured to order
Depending on
the time of year this can normally be 1 week to 6 weeks during August European Shutdown.
S4TH (SIZE)
Top hinged S4 windows (Sizes listed in price list)
S4SL (SIZE)
Sliding S4 windows (Sizes listed in price list)
We keep a significant selection of the popular sizes in stock
.
S4WCLEANKIT
Special Seitz window
cleaning kit
UNIVERSAL WINDOW WASHING
RACK
Very useful washing rack that easily clamps to
most window apertures. The washing rack is
universal fitting; the width extends from 470mm to 900mm. Folds flat for easy storage. Metal clamps, moulded ends chromed metal rack tubes. Ideal for beach towels or
wet clothing or to create shelves for shoes & clothing in wardrobes.
WWL01
Window washing rack
WALL & CEILING LINING CARPET
Special automotive carpet perfect for walls and ceilings. Widely used
in the fitting out of Motorhomes, Campervans, Coaches, Minibuses,
Horseboxes and Boats. Easily applied with hi-temp spray glue or
brush able contact adhesive.
STANDARD LINING CARPET
Available 2mtrs wide and around 4mm thick sold per linear metre or
per 30m roll. The following colours are in stock. Other colours are
available from time to time.
ILC9965
Standard lining carpet Beige
ILC2275
Standard lining carpet Arctic Blue
ILC1527
Standard lining carpet Light Grey
NEW HI-FLEX VELOUR LINING CARPET
Hi-flex velour highly flexible lining carpet. Designed to be extra flexible
to fit around intricate shapes and be worked into the curves of the
body structure without cutting in most situations.
Roll width 2.04m, approx 4mm thick. Sold per linear metre or per
30mtr roll. Other colours are available from time to time.
ILCHFANT
Hi-Flex velour anthracite
ILCHFSLV
Hi-Flex velour Silver
ILCHFWHE
Hi-Flex velour Wheat
CURTAIN RAIL AND ACCESSORIES
Standard Caravan and Motorhome curtain rail sold by the metre.
Maximum single carriage. Made from tough but flexible uPVC.
FCTRCB
CURTAIN RAIL BROWN PER METRE (A)
FCTRCW
CURTAIN RAIL WHITE PER METRE (B)
FCTRCEND
CURTAIN RAIL END STOP PACK 2 (C)
FCTRCGL
CURTAIN RAIL GLIDER PACK 25 (D)
FCTRCHK
CURTAIN RAIL CURTAIN HOOK PACK 25 (E)
ACRYLIC MIRROR TILE
Acrylic Mirror is a high quality plastic mirror sheet with tough
protective back coating. Mirror grade Acrylic is 100 times
stronger than glass but more lightweight, up to half the weight of an average glass panel,
making it ideal for Caravan Motorhome and Marine applications. Supplied in A4 tiles 297
x 210mm for ease of installation, they are easily fastened by using double sided foam
sticky pads. If you wish it can de easily drilled for screw fixing or cut to size using a fine
tooth hacksaw.
FFAMTA4
acrylic mirror tile silver
ALUMINIUM CURTAIN RAIL
White coated aluminium curtain track Track comes pre-packed in 2 metre length with 2
end stops and 32 gliders.
FCTACT382
2m pack Aluminium curtain track
SECURON INERTIA REEL SEAT BELTS
500 series is a Lap & Diagonal 4 point mounting belt with Emergency Locking Retractor
(ELR). Kits available in various buckle lengths and connections. 500 Series webbing
length: Automatic Retractor to end Bracket 291cm. Retractor Angle: vertical. Dimensions
are approximate and are from the centre of anchorage holes/mouths of buckles.
SSB500-15
Inertia reel seat belt kit with 15cm metal strap buckle
SSB500-30
Inertia reel seat belt kit with 30cm stalk/cable buckle
SSB500-45
Inertia reel seat belt kit with 45cm stalk/cable buckle
• Webbing should pass across bone structure (the lap or centre of the shoulder).
• On lap and diagonal belts the buckle should lie just on or below the hip.
• There should be no slack webbing when the Seat Belt/Harness is worn.
• Where the Retractor has a pendulum (vehicle sensitive), the retractor angle is specific.
• These are complete Seat Belts/Harnesses - old/new parts should not be mixed.
Please note: these belts must be installed in accordance with the manufacturer's guidelines.
DOOR CURTAIN
Chenille type deluxe door curtain prevents insects and flies coming in through entrance
door whilst it is open. Suitable for caravans, motorhomes, horseboxes, Narrowboats,
catering units etc Can be easily trimmed to size in width by shortening header and
removing strands, length by shortening strands.
Size 600mm wide x 1910mm deep
DFCURTGW
DOOR CURTAIN GREY AND WHITE STRANDS
DFCURTBL
DOOR CURTAIN BLUE AND GREY STRANDS
DFCURTBG
DOOR CURTAIN BROWN AND GREY STRANDS
DFCURTGY
DOOR CURTAIN GREY AND YELLOW STRANDS
ROCK N' ROLL SEAT BED
MECHANISM
Zinc plated hinge mechanism providing simple fold down action to turn dinette into
double bed. Not suitable for modification to original driver & passenger front seats.
Heavy duty construction zinc galvanised finish.
The sized drawings are given as a starting guide only. There are many variations in the
way the hinge set can be installed to suit the intended usage.
RNRHNG3
Rock n' Roll hinge handed pair.
ALUMINIUM BUNK LADDERS LIGHTWEIGHT & STRONG
High quality anodised aluminium ladders for lightness & portability;
anti-slip wide treads lightly profiled to be easy on your feet. Cap feet
top and bottom to prevent ladder slipping. Being aluminium you can
affix various brackets & clips to suit your own requirements. Ladders
can be easily shortened. (265mm tread width).
BLAJH Pair J locating hooks to fix on ladder
BLAJB Wall bracket for bunk ladder J hooks
BLA2150 Aluminium bunk ladder 150 cm 4 rungs
BLA2175 Aluminium bunk ladder 175.5 cm 5 rungs
NEW BUNK SAFETY NETS

Two sizes available complete with installation accessories. Prevents luggage and children falling from

over cab area or bunks.

BSN1558

BUNK SAFETY NET 1500 x 580mm

BSN1858

BUNK SAFETY NET 1800 x 580mm

GARAGE FIXING RAILS

Designed to secure items in the motorhome garage. The garage rails are a pair of anodized

aluminium profiled rails to be fixed to the floor or walls. The pack of 2 rails come complete with 10

adjustable position tie point eyes. Rails are 2mtr long with end caps, fixing holes are at 305 mm

centres. Sizes L 2000mm x W 35 mm x H 65mm Height includes fixbar eyes.

FIXBAR2

GARAGE FIXING RAILS PACK OF 2

FIXBAYEYE

SPARE FIXING EYES PACK

LUGGAGE NET

Luggage net ideal to stop your possessions moving about in your garage whilst travelling. Size

expanded 80 x 80 cm.

PS1012

LUGGAGE NET

SIREN ALARM PADLOCK

Fancy a padlock that is

siren alarmed?

The two tone alarm is set to sound for ten seconds every time it is disturbed, and resets itself

automatically. This extra strong cast steel lock now provides the extra security and peace of mind

that you are looking for. Countless locked sheds, garden outbuildings, garages and store rooms are

broken into weekly with hardly a sound, but not any more. Disturb this little guy, and he'll make

himself heard. Why tackle a lock that sounds an alarm when there are millions that don't?

Use it on bicycles, motorbikes, garden tools, furniture and ornaments, tool boxes, Motorhome bike

racks, generators, vans, side gates, the list is endless. Why buy an ordinary padlock when you can

buy one with a built in alarm at the same price? Can be used as a conventional non-alarmed lock as

well. Works in all weather conditions, Tough HRC 50-60 shackle, batteries sealed in tamper proof

steel chamber inaccessible when lock is engaged, sounds 2200 times on a set of batteries.

PDLCKALRM

SIREN ALARM PADLOCK

SLEEVED HIGH SECURITY CHAIN

High specification links produced from 10mm thick hardened steel square profile chain. Big internal

link size of 16mm x 50mm for use with large shackles. Hard wearing synthetic canvas type fabric sleeved

to prevent rubbing.

SECCH60HD

HI SECURITY SLEEVED CHAIN 600MM

SECCH90HD

HI SECURITY SLEEVED CHAIN 900MM

SECCH120HD

HI SECURITY SLEEVED CHAIN 1200MM

SECURITY CHAIN

Fully hardened round steel links. Increased link size (16mm x 38mm internal) for use with larger padlock

shackles. PVC sheath for weather resistance.

SECCH60

STEEL SECURITY CHAIN 600MM

SECCH90

STEEL SECURITY CHAIN 900MM

HEAVY DUTY SECURITY CHAIN

Fully hardened square steel links. Increased link size (16mn x 38mm internal) for use with larger padlock

shackles. PVC sheath for weather resistance.

SECCH120

STEEL SECURITY CHAIN 1200MM

SECCH150

STEEL SECURITY CHAIN 1500MM

300KG CARGO LASH -

FIXSTRAP300

Heavy duty polypropylene webbing tested to 300kg. Quick release high tension ratchet handle. Hook

ends. 4.5m long x 25mm webbing. Conforms to EN12195-2

BASIC RATCHET STRAP -

PS1015

Great to have around for holding down awnings or stopping things moving about in your garage

while traveling. 25mm webbing x 4.5m light duty.

TIE DOWN CORKSCREW STAKE -

PTS1705

Tie down stake is great to tie down awnings into soft ground. Screws into ground for a very solid

anchor point. Also ideal to keep your dogs under control with a Medium Kennel chain (

PTS1631

1.8m long.)

GAS STRUTS FOR FIXED BEDS
AND LARGE ACCESS DOORS
LDGS200 200MM 90N
LDGS244 244MM 90N
LDGS355 355MM 180N
LDGS400 400MM 250N
LDGS550 550MM 200N
LDGS600 600MM 200N
LDGS700 700MM 250N
GAS STRUT PIVOT MOUNTINGS
LDGS900 4 HOLE VERTICAL PIN BASE PLATE
LDGS901 2 HOLE CROSS AXLE BASE PLATE
LDGS902 INNER THREADED PIVOT ANGLE PLATE
LDGS903 OUTER THREADED PIVOT ANGLE PLATE
LDGS904 THREADED PIVOT FLAT PLATE
LDGS905 INNER BALL PIVOT ANGLE PLATE
LDGS907 ANGLE PIVOT PLATE
LDGS909 THREADED BALL PIVOT
FIXHNDL90 90MM FOLDING TIE DOWN GALVANIZED
B25L LONG LEVER TENSION CLOSURE 140MM
B25C SHORT LEVER TENSION CLOSURE 102MM
C.A.K. Tanks Water Systems
We have specialised for over 40 years in the manufacture & supply of water storage systems for original equipment and aftermarket installation.

We developed the first plastic water storage tanks for Caravans, Motor-Homes and Marine applications, with our own revolutionary designs and patented C.A.K Tanks Anti-Surge Baffles.
Years of continuous design, development and manufacture have formulated the renowned quality and reliability of C.A.K. Tanks Water Storage Systems.

Our vast range of solutions & superior technical knowledge has enabled us to develop our ever expanding range of water systems making C.A.K. TANKS THE COMPLETE WATER SYSTEMS SPECIALIST
Leisure Equipment Specialist
Interior Equipment & Spare Parts
To complement our water systems expertise we also have extensive stocks of :- Water pumps, Taps, Showers, Fittings, Hose, Air and Water Heaters, Vents, Webasto Heating systems, LED Internal and external lighting, SMEV high quality kitchen appliances, CBE high specification Electrical control and charging systems, Thetford Cassette, C200, C250, C400, Porta Potti, Galaxy, Starlite, Mk IV, MK V, Electra Magic and American Toilet Range, Thetford Chemicals and Maintenance products, Vitrifrigo DC Compressor Freezers & Refrigerators, Dometic & Thetford Gas 3 way Refrigerators, Air Conditioning, Bathroom Sinks, Cabinets & Shower Trays, Table legs, Catches Locks, Furniture Fittings, Seat swivels, Seitz Heki Rooflights, SmartliteTM Interior Lighting Range, Boat and Caravan Mains Electric Water Heaters, Reversing Cameras, Bunk ladders, Internal cab window Thermal ScreensTM, Bilge and Macerator pumps, Cassette Blinds, Hatches, Doors, Roof vents, Cassette Blinds, Stabilising Jacks and many more items too numerous to list.
C.A.K TANKS THE PREMIER SOURCE FOR ESSENTIAL MOTORHOME, CARAVAN & MARINE EQUIPMENT.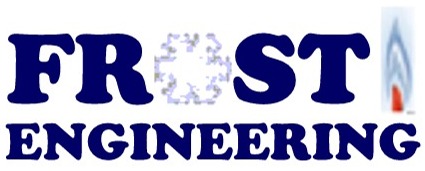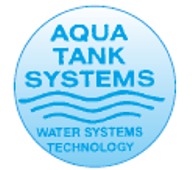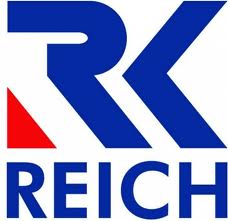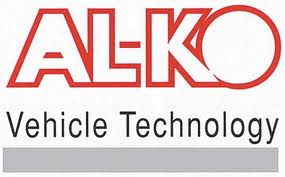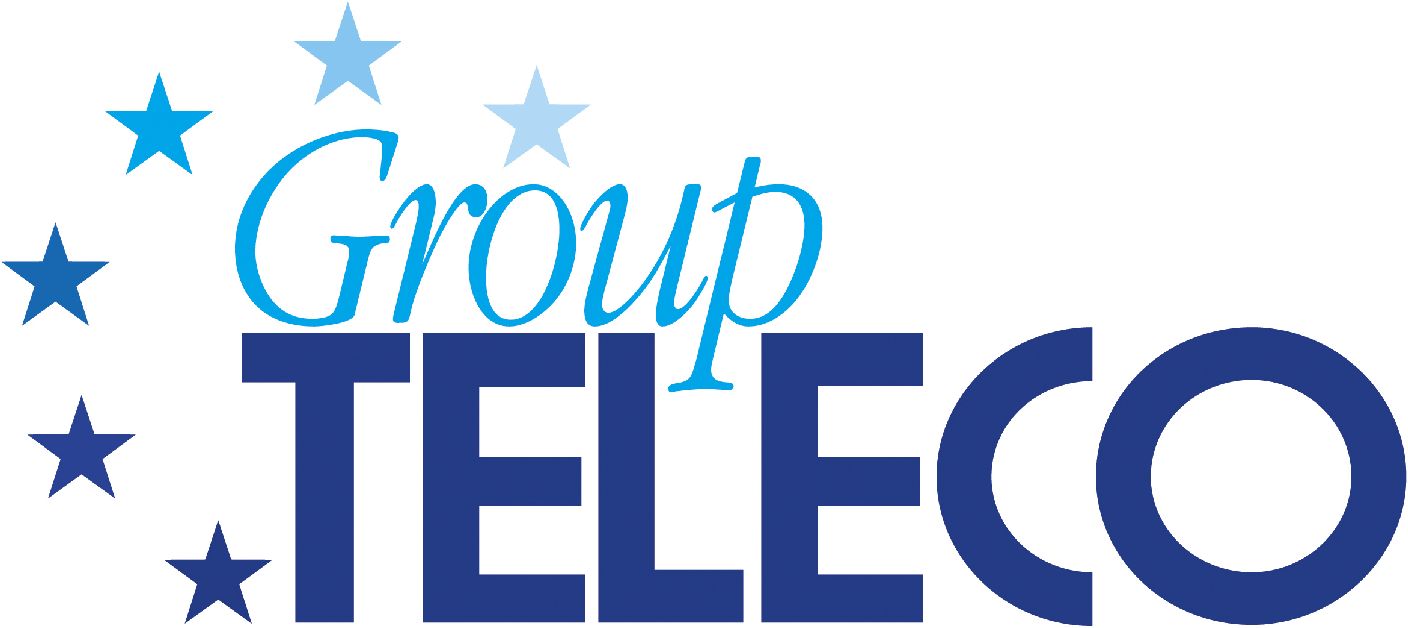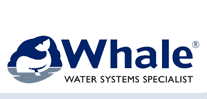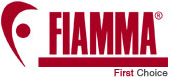 THE COMPLETE WATER SYSTEMS AND INTERIOR EQUIPMENT SPECIALIST
E & OE All Trademarks acknowledged. All prices are correct at time of going to press and are inclusive of VAT. All prices are subject to change without notice. All prices are quoted in Sterling. All offers are subject to availability. Please note that carriage charges are based on the Mainland UK only with some postcode exceptions.